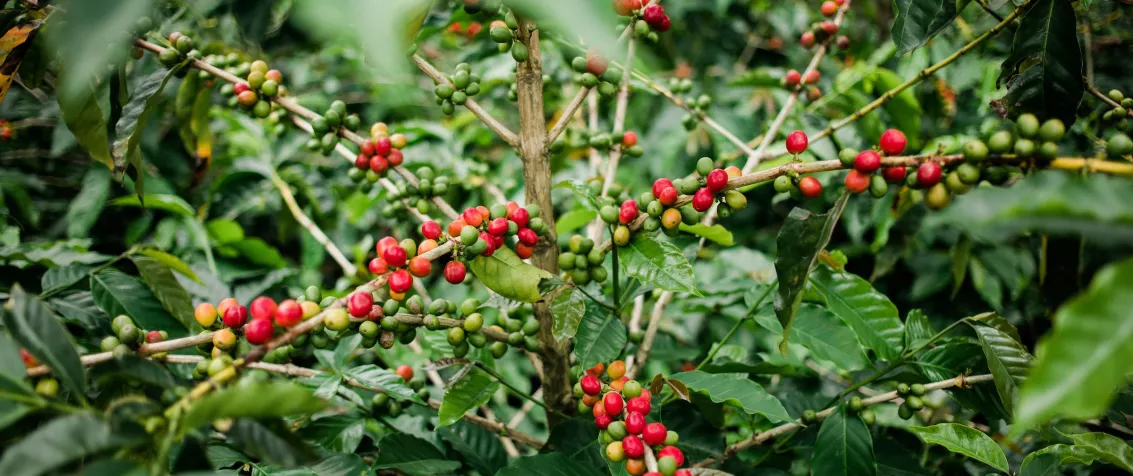 Our global commitment to ethical sourcing
We believe it is our responsibility to build a more sustainable, equitable and resilient future for coffee, our communities and our planet. We are working to create the future we dream of through the lens of humanity, with a deep commitment to global human rights, responsible and ethical sourcing, community leadership from our partners and a focus on giving more than we take from the planet.
Your coffee wouldn't be possible without the farmers around the world who grow it. That's why we work alongside them to support sustainable farming practices and their communities.
Environment: We're working to address agricultural challenges that threaten farmers' livelihoods.
Economics: We make financial investments supporting farmers' livelihoods over the long run and in times of crisis.
Education: We support open-sourcing education and innovation to help farmers with productivity and sustainability.
ENVIRONMENT
More than 25 million coffee producers around the world are facing the impacts of a changing climate. Conservation International and Starbucks, joined by more than 130 other organizations, are working to help – with a mission to make coffee the world's first sustainable agricultural product. Our goal is to source and verify 100% Starbucks coffee through C.A.F.E. Practices.
C.A.F.E. PRACTICES
Launched in 2004 in collaboration with Conservation International, Coffee and Farmer Equity Practices (C.A.F.E. Practices) is a verification program that assesses the supply chain based on economic, social and environmental criteria, aimed at promoting sustainable, profitable and transparent coffee-growing practices while ensuring the welfare of coffee farmers, workers, their families and communities. Since 2004, the program has grown to include the participation of more than 400,000 farmers in over 30 countries.